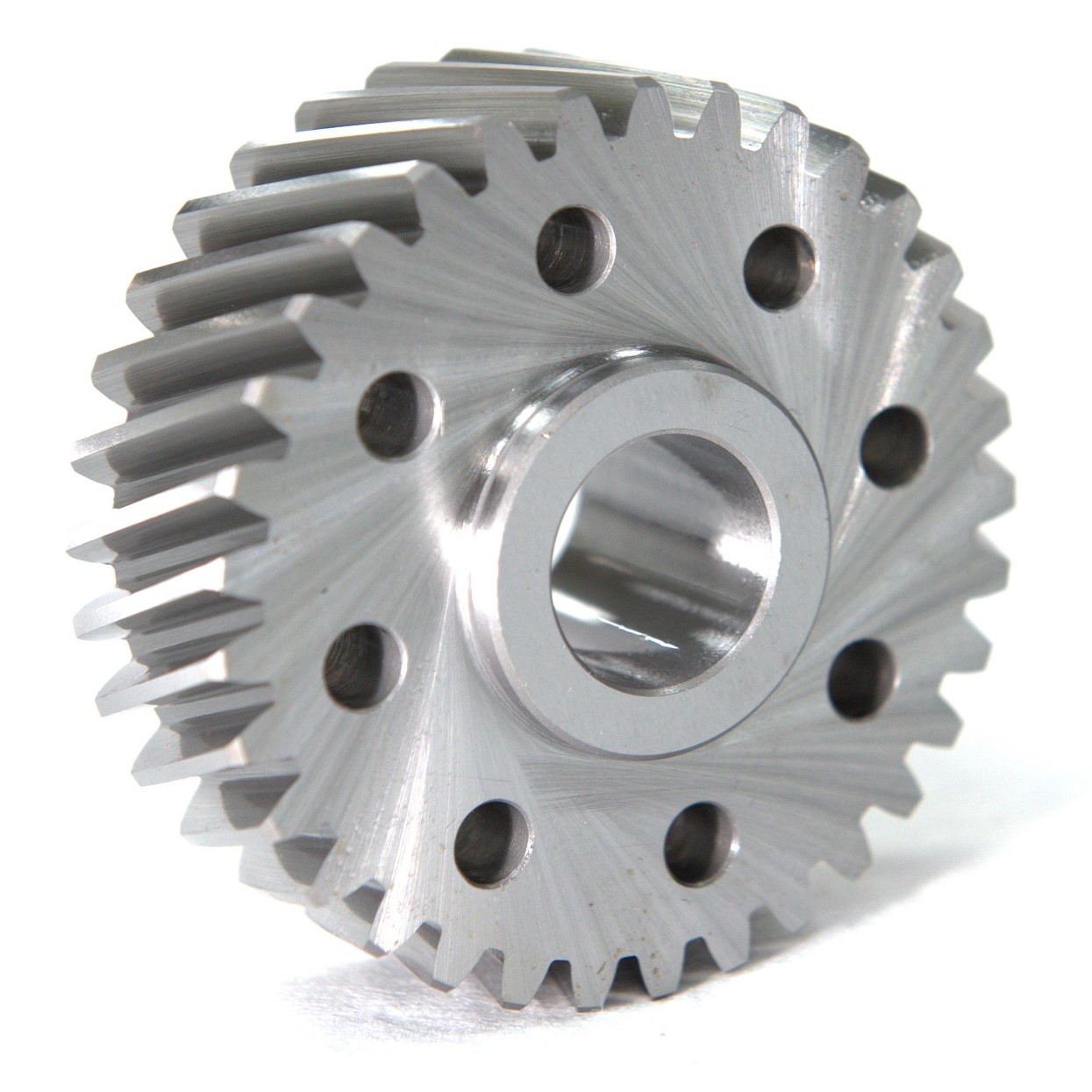 All our gearboxes and racks can be supplied with pinions.
Reckon pinions are carburized to 58-62 HRC and ground to DIN 6h25. We can supply them as well with precision DIN 5e23 and a crowned profile.
Our standard pinions are perfectly adapted to the output shafts of our planetary line.
Send us an inquiry for any other kind of pinion (we can offer modifications like crowning, addendum modification and any special shape).
- For Access, Wiser and Lively we suggest to use a pinion with a ground inner diametre and a keyway
- For X-treme we offer 3 different versions:
- A version with an inner hole and a keyway
- A version with internal splines per DIN 5480
- A version with an enlarged inner diametre for installing a shrink disk (recommended)
- For ultimate we propose
- A flat pinion with a ground adapting face when the number of teeth is large enough so the pinion can be screwed on the flange (identical to the one on the picture - this is the recommended combination)
- A pinion with an adapting flange to fit Ultimate output flange (ISO 9409-1-A), for applications where stifness has to be maximized (machine-tool etc.)
Do not hesitate to request a quote by clicking here, we just need to know
- the gearbox line and size you are considering,
- the module,
- the number of teeth,
- the type (with splines or with key etc.)